This year's edition of the IWCR workshop will take place in Stuttgart, Germany. Stuttgart is the birthplace of the automobile and home to a wide range of industrial enterprises and scientific institutions. It is an attractive city with a number of architectural landmarks, world-class museums, and great nature. Stuttgart is also one of the largest spa centers in Europe. Numerous attractions are located nearby, including Black Forest with its great scenery and hiking opportunities, Heidelberg (home of Germany's oldest University), the French region of Alsace (including Strasbourg and the wine route), and Schwäbisch Alb (Swabian Jura) with several important castles and natural artifacts.
The objective of the workshop is to discuss reliability issues, state-of the-art, best practices, and innovative solutions to reliability challenges in computer system design. IWCR 2019 will include invited talks by leading industry experts and top academic researchers, with significant time devoted to in-depth discussions in small breakout groups to identify key technical themes and opportunities for collaboration.
The workshop will be held in the International Meeting Center "Eulenhof", a facility of the University of Stuttgart located 7 walking minutes from the University's campus in Vaihingen. The center is connected to both Stuttgart airport (17 minutes) and downtown Stuttgart (10 minutes) by a direct S-Bahn train (station "Universität" on lines S1, S2, S3). Accommodation is available in the Campus.Guest hotel on campus (in easy walking distance) or in a wide range of hotels in downtown Stuttgart or in Vaihingen.
More information about the program, registration, sights etc. will be published soon on this website.
Contact Us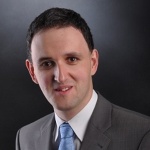 Ilia Polian
Prof. Dr. rer. nat. habil.
Head of Institute of Computer Architecture and Computer Engineering and Chair of Hardware Oriented Computer Science